| | | |
| --- | --- | --- |
| | BROWSE | |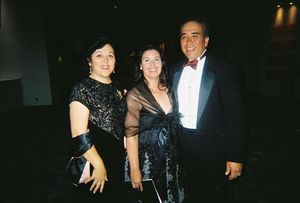 Rose Tencha Vasquez has a proven track record as a business development consultant and community leader who has volunteered her time and talents to building up worthy causes. She is a veteran in sales, marketing and recruiting through many career opportunities which you will learn about here on her 13 year website she manages. Rose Tencha Vasquez has achieved many things and experience over the last 20 years..

Rose Tencha Vasquez was approached and recruited to host and produce a one hour Bilingual variety Spanish television program - Corazon de Carolina. She involved her viewers and community and developed this ground floor project which was well received in eastern NC for several years. She negotiated participation from local business sponsors and invited international music entertainers to be filmed. She similataneously worked part-time with a college sponsored Spanish newspaper - La Voz de Carolina and created a joint alliance to compliment her television program. She enjoys writing unpublished songs, choreographs music, and considers herself an amateur photographer. Newspaper editors have asked her if she is a writer, and have invited her to attend Vanderbuilt University which validate she is. Rose Tencha Vasquez has traveled throughout the USA and has participated in meetings with leaders including President George W. Bush in D.C. over eight years of service as a state director for a Hispanic organization. She traveled to Mexico twice meeting with elected officials including then President Vicente Fox.

Rose Tencha Vasquez has been excited to paricipate in community service and ha also volunteered and worked on local, State and national political campaigns. If you're looking for a professional who has been referred to as "a rare bird" a "creative genius" with a passion for building partnerships, great alliances, increasing business and community awareness consider this an invitation and a great opportunity to reach out to meet with her and find out for yourself if she is for real. She is what some would call street smart and able to engage the grassroots.

She has been a member of her communities' Chamber of Commerce. Rose' mission statement includes "Let's get it done!" Your company or organization may find what it's looking for and need with her help. Send an email at AmericanLatinoConsultants@gmail.com.