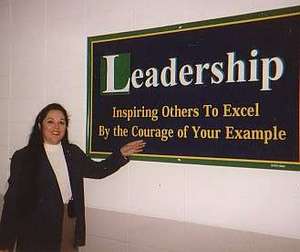 Click image to resize.
Rose Tencha Vasquez has over 20 years experience of speaking to the public. Leaders, reps, customers and community need to be empowered with strategies, positive messages and encouragement. I believe that the strength of a team at any level of an organization is measured by the spirit that they share through positive reinforcement.
Maybe you need to consider a bilingual representative to be part of your team available to travel to targeted areas or communities. Rose Tencha Vasquez has done it and is ready to help facilitate a plan of action. Speaking to small or large groups can benefit them accomplish there mission and goals. Everyone wants to learn about the benefits of any product or service available to them. Send an email to AmericanLatinoConsultants@gmail.com .

Investing in people is the best choice because it could yield great rewards!