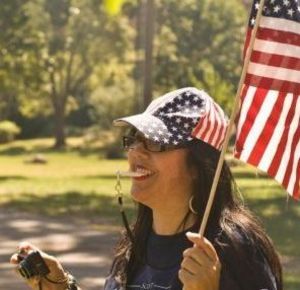 Click image to resize.
Serving our country in diverse ways including politically is a call to serve the people of the world. For many years Rose Tencha Vasquez has been involved in working for the good of our communities, and throughout this promise land. Helping elect good men and women who will honor their communities with integrity, honesty advancing stronger communities and families is one of her top priorities.
Rose Tencha Vasquez has volunteered and worked on campaigns as a staff member. She has worked with Texans for Abbott Campaign in 2017 as a Field Organizer, volunteered for Donald J Trump and Mitt Romney's Presidential campaigns in 2013-2016, 2011-2012 and 2008; for Scott Eckersley for Congress in 2010. Other candidates she volunteered for and was a Campaign manager for County Associate Circuit Judge - Larry Luna's campaign in 2006 and several other local and state campaigns in 2004.

Getting the votes and response you want takes organizational and recruiting skills to have a successful campaign. It's important to reach the grassroots, including the Hispanic population which can give a campaign between a 5% - 15% voting edge. Reaching the grassroot population requires a strong organizer and coordinator to accomplish this task. Tencha Rose has traveled extensively locally, state, regional and nationally. Participating on national boards meetings and events in Washington D.C., meeting with local, state, and national government, civic and business leaders. Traveling to other states and Mexico City twice meeting President Vicente Fox and other national Mexican leaders between 2001-2010.
"I believe in utilizing several strategies to accomplish getting-out-the-vote goals that a group, campaign or political entity has a need to reach. Increasing the participation, registering voters will strengthen the participation needed contribute in winning the race. If you need someone with my skill set send an email to AmericanLatinoConsultants@gmail.com".