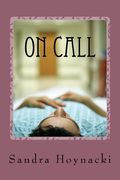 On Call is the long-awaited first novel of Sandra Hoynacki. Excerpts were previewed by a fellow writer and dear friend in the UK, who said, "It is a thriller…you won't want to put it down…I was riveted all the way through." You'll begin to wonder if it could happen in your town.
Purple Latches is filled with moving poems on several different topics, including life, interesting people, religion, family, and mythology to name a few. But it's the author's imagination that draws you inside the latches of her mind and touches you with many different emotions. It's an exciting ride!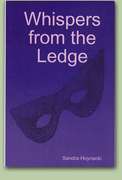 Whispers from the Ledge is a combination of poems and short stories, some of which are true. The varied meters, cadence, and mood of the poems are refreshing. You will find that the short stories exude warmth, passion, sentiment, and humor as a result of the author's personal experience and her remarkable flair for metaphorical analogies. Be prepared for the extraordinary.