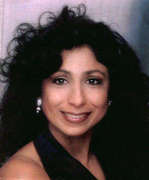 Indy Wallace
"Indy Wallace is one of the top Realtors in Southwest Missouri", according to the Springfield Business Journal. She has been in the industry for several years and was elected in 1998 as one of the most powerful women in Real Estate in the United States and Canada, stated by "Fortune 500 Magazine". Indy serves the communities of Springfield, Nixa, Ozark, Rogersville, and Republic. She believes that clients' education through open communication is a mandantory factor; this assists her clients to arrive at an informal decision as a result of her 100% commitment to this institution.

- Indy's primary objective is to establish a solid and effective relationship with clients.

- She applies this by providing mutual understanding and trust between clients and herself.

- Her professional reputation has resulted in her ablility to express honesty, perseverance, consistency and basic good communication.

- Well over 85% of her business is a direct result of customer referrals and repeat clients.

Indy's mission is to educate the clents in the "Total Home Ownership Process", from financing to pride of ownership!