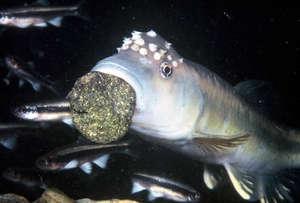 Click image to resize.
Bluehead Chub With Rock
We are in the process of compiling a catalog of Bill's photos over the last 25 years or so. This is a daunting task and will take quite a bit of time. If there is something specific that you would want, please request it through the web site at the contact us link. We literally have thousands of pictures and hundreds of hours of video. Prices for photos are based on application. Video prices are per second.