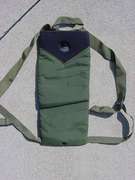 Surplus Hydration Packs
If you're in need of the basics at a great price, look no further than here.
-Mostly Camelbak brand, although some are various manufacturers
-3 liter sized
-No Bladder, but can be ordered seperately in this category.
253 in inventory
The item pictured is an EXAMPL
More ...