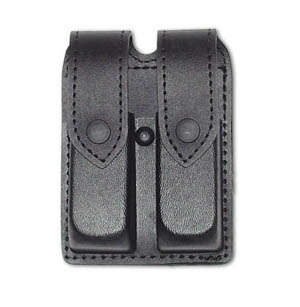 Click image to resize.
Safariland 77 Black Double Magazine Pouch, Fine Tac
Designed to carry two magazines of ammunition on 2.25 in. duty belt. Features both vertical and horizontal belt slots. Constructed of rugged Safari-Laminate. Tactical black finish. For Beretta, Browning, H&K, Ruger Sig, S&W and Taurus models.
6004 System accessory only
Part No. 77-76-23PBL or 777623PBL
Only 1 Left!!