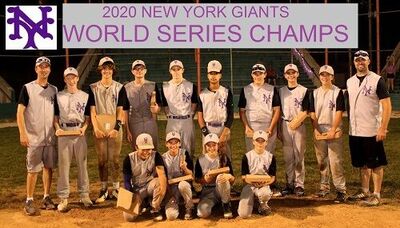 Welcome to
Springfield Metro Baseball
2019



R.I.P. Jerry Buchek
a frequent guest to our Ceremonies,
a fine player, and a great guy will be missed.

2019 Registration starts NOW!!!
*returning players should get info by mail this week


New players can call or email for info


Registration discount in January
**First Ten players to Register will be entered in drawing to win one of three custom bats
**use the contact us link if you want registration paperwork by email

Website Visitors
In an effort to make it worth a visit daily and to thank those
of you who do, I'll post a daily link to a video or story you might find interesting.
Remember to check out the VRFL S&S daily too and don't be afraid to drop a line on the contact us tab to let us know what is going on in the off-season.

https://www.youtube.com/watch?v=sVw34eESCFw
Don't lose your head on the baseball diamond
*copy and paste link in your browser



Learn some History, follow the VRFL!!!




See the VRFL S&S page for daily scores and standings




More Details on the 2019 Season now posted
on the preview page.

Support Bingo on Wednesday & Sunday

5 PM at the Barnhouse Hall each week, lots of cash prizes
anyone 16 & over can play
Help support Little Guys and maintenance of the fields

**call or email for information for the 2019 Season
Rob @ 417-833-8788