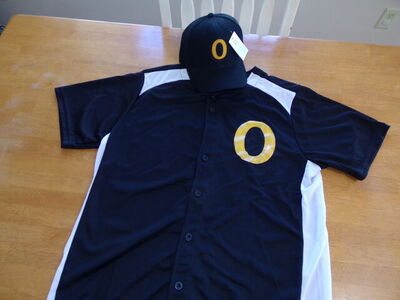 2021 Season
#1 Registration
Off to a good early start. Since we will only have limited space in the three divisions, make sure to register early to lock in a spot and help with early planning for the year. Also, make sure other interested players get in contact with us so they can get details.


#2 Preview


You can read more about the 2021 season on the Preview tab and we will continue to post updates regularly on the website and Facebook page as we head towards the season.
#3 Schedule
For the next few months it will be all about registration, preparing uniforms, and working on a spring and summer schedule. As usual we will start to workout players in early April and have the team drafts some time mid-month with the regular season slated to start around mid-May and running to the end of July.
#4 Bat Drawing
Called the first ten registering players for our bat drawing contest. All picked a number between 1 & 50. Here are the results: Walton 27,

Tessaro 20

, Osborn 25, Boone 13, Phillips 13,

O'Neill 34

, Walster 23,

Wagner 34

, Smith 25,

Byrd 45

. Pre-selected numbers were 17 - 38 - 50 which were hidden at the bottom of the Romano's bullpen page all the while. Winners are highlighted.
#5 Special Stuff
At some point we will post details on our Opening Ceremony with MLB guests, our annual fireworks show, Honorary Commissioners, Trivia contests, and the league's World Series in year 15. Watch here for updates.
#6 Virdon Retro Fantasy League
You can continue to follow our winter league on the VRFL tab to get your daily fix of baseball and as you learn some history and how the league works, you might think about getting involved next year.
THANK YOU Website Visitors
On Dec 5th, 2019, we received the 450,000th hit on our mainpage. That's 50,000 hits in less than nine months. Thanks!!
Call Rob with any questions on the 2021 season
417-833-8788 or work 417-833-8088