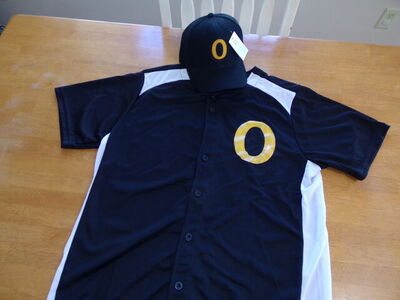 #1 Practices

Every team got out there Friday and most seemed to have pretty good attendance. Sunday looking pretty iffy but better weather in the works next week. Make sure to stay up to date by checking the Main page for updates.

#2 Practice Schedule
Going to be tight in the preseason this year with limited time and space to get ready. Will do more scrimmaging like in recent years, and some teams may add practices off site or on other days and times. Regular season schedule will be done and posted soon and looks very good with vast majority of play at the Barnhouse and few odd play days all season.
#3
Orientation
With such a large percentage of returning players this year, I have posted orientation as a page on the site again to save most of you a trip to the park. Read it over multiple times if necessary. I will keep it up on the site for most of the preseason.
#4 Opening Ceremonies

Keep your calendar open May 20th as we will have our annual ceremonies at the Barnhouse. All teams are expected to participate. There will be multiple former MLB players on hand to sign autographs and visit with players and their families. We will also have other special surprises for the day. More details coming soon in a separate tab.

#5 Sounds of Summer

Well it is the fabulous fifties with lots of early Rock n Roll for the Seniors this summer and the Majors will get lots of Depression era tunes by some of the great songwriters of all time. Also mixed in are audio snippets of famous people, events, and baseball of the eras.

#6
The Virdon Retro Fantasy League
Our second annual fantasy league is over after 160 nights on the VRFL S&S page. It runs for 22+ weeks during the winter and is not only a lot of fun, but a great history lesson. We will be reviewing next season and looking for new team owners for next winter ($50 tax deductible donation).
#7 Virdon Sports Complex Update
Latest: shifting gears the current focus is on doing some infield rehab on the existing field at the Barnhouse. FYI, new dugouts are still in process at Optimist for the spring. If you have questions about the project or know potential donors large or small, email, call, or talk to Rob or Travis at the ballpark.
THANK YOU Website Visitors
On December 27th, 2017, we received the 332,000th hit on our mainpage. That's over 5000 hits per month since mid-year. Thanks!!

Call Rob with any questions on the 2018 season
417-833-8788 or work 417-833-8088