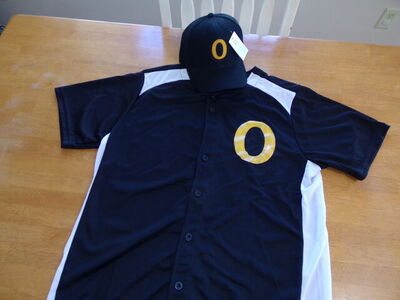 2019 Season Info.

# Special Alert: Your stuff

I have THREE helmets and about five gloves and a couple batting gloves that have been left at the park. See me at the park to get your stuff.
#1 Results Summary
Tuesday the Browns made it five in a row as they continue to climb in the Senior standings. The Dodgers climbed into a tie for first with their third in a row and the Senators knocked off the Cubs.
#2

July 4th Game

& Fireworks
Plan is on for game and fireworks on the 4th. The Senior game between the Yankees and Cubs will start around 7:30 and a fireworks finale will follow after the game. There will be a small $5 per family gate fee that night to help cover some of the cost. We will also have lots of patriotic music, trivia, and giveaways during the game. In addition, you can get a special discount on Fall league registration that night only and pay the $65 early discount from last year. (This year's fall fee will be $85 for summer players or $75 if paid in July)

#
3 The Sounds of Summer
When we are at the Barnhouse this summer we will once again plunge our players into their decades with sounds of the eras. It will be big bands, swing, and vocal harmonies in the 1940's for the Seniors and you can tease up your big hair for some rock, disco, and new wave 80's music in the Majors. There will also be bits of baseball audio and other ballpark music from time to time. We may even mix in some musical trivia for prizes here and there.
#4 Summer Fees in 2019
Get in those Forms and FEES. Still have some to collect and need to keep making payments for the ballpark time.
Players without forms or fees will be ineligible shortly
#5 Uniforms
Players should be in full uniform including their proper team cap. If you lose your cap you must buy another and cost is $15.
#6 Trivia & Prizes

Have been asking lots of players some baseball history at the park and giving out some prizes including old baseball cards and a gift card here or there. Follow "Remembering History" on the site and take a shot at the bigger weekly prize on "Romano's Bullpen" where the first player to guess the weekly trivia question gets a cap, $10 at Play-it-Again, and a large pizza from Papa Murphy's.

#7
The Virdon Retro Fantasy League
Year three is in the books and will start up year four in October. Some teams will open up to new ownership and during the late summer and early fall I'll let interested folks know how to buy into our longest season that will fill your baseball fix all next winter.
#8 Virdon Sports Complex Update
We are thankful to Little Guys for switching to the dirt mound for the first time since 2015 at Optimist. Special thanks also to Coach Davidson who arranged the donation of concrete poured in the dugouts now at Optimist. Thanks to the Bewley's for wood donated for new benches
. Also still looking at Hall of Fame dedications in the dugouts at Barnhouse for this year. If you have questions about the project or know potential donors large or small, email, call, or talk to Rob or Travis at the ballpark.
THANK YOU Website Visitors
On March 19th, 2019, we received the 400,000th hit on our mainpage. Thanks!!


Call Rob with any questions on the 2019 season
417-833-8788 or work 417-833-8088