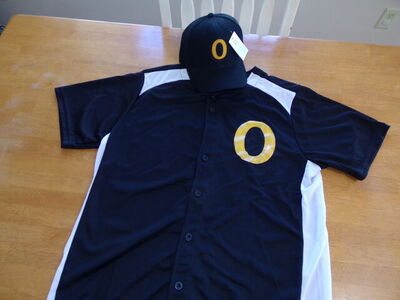 #1 Monday

Giants continue to pull away in Majors. Browns stay hot and continue to climb while Red Sox hold off Cardinals on stellar game ending double-play.

#2 Your STUFF
If you leave something at the park, chances are I have it. See me at the park to claim your stuff.
#3 HEATING UP
At this time of the summer the stakes are rising as are the temps, and sometime players, coaches, and parents forget to keep their cool. Please remember we are all playing a game together and while not everyone can win, we are are all better off for participating and doing so with good sportsmanship.
#4 Sounds of Summer

Well it is the fabulous fifties with lots of early Rock n Roll for the Seniors this summer and the Majors will get lots of Depression era tunes by some of the great songwriters of all time. Also mixed in are audio snippets of famous people, events, and baseball of the eras.

#5
The Virdon Retro Fantasy League
Our second annual fantasy league is over after 160 nights on the VRFL S&S page. It runs for 22+ weeks during the winter and is not only a lot of fun, but a great history lesson. We will be reviewing next season and looking for new team owners for next winter ($50 tax deductible donation).
#6 Virdon Sports Complex Update
Latest: shifting gears the current focus is on doing some infield rehab on the existing field at the Barnhouse. FYI, new dugouts are still in process at Optimist for the spring. If you have questions about the project or know potential donors large or small, email, call, or talk to Rob or Travis at the ballpark.
THANK YOU Website Visitors
On June 3rd, 2018, we received the 350,000th hit on our mainpage. That's 18,000 hits since the beginning of the year. Thanks!!

Call Rob with any questions on the 2018 season
417-833-8788 or work 417-833-8088