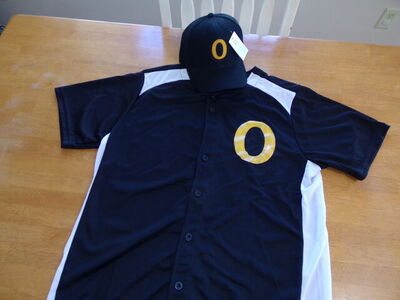 #1 Coaches' Meeting
Had a very productive meeting on 1/9 with returning coaches to discuss the upcoming season. Looking forward to a fun and competitive year in all three leagues. The new team names are listed on the 2018 preview page with coaches' names attached. Working on uniforms now, those who take January discount help with handling early bills so register when you can to save the money and to help out with preparation for the coming year.
#2 Registration Update 2/5
Early registration is now done and numbers are about on par with last year so we expect to field around six teams in each division plus the two new teams in the Sunset league. Usually we call returning players to get a rough head count around mid-February but if you want to save us a call you can email ahead of time to let us know if you are in for the summer and get penciled in.
#3 The Sunset League
After careful consideration, 2018 will be the launch of our new limited schedule league for ex-players in the Metro league. It is only open to specific players but will also serve as an incentive for current players to participate in their key years in the Senior league to be eligible in the future. It will also serve as a way to engage recent players in our league in continued roles as umpires and coaches going forward. Registration for the Sunset league will take place in April, players will be contacted with details. We currently have nearly all 24 spots filled so call quick if you want in.
#4
The Virdon Retro Fantasy League
Our second annual fantasy league is running all winter on the VRFL S&S page. It runs for 22+ weeks during the winter and is not only a lot of fun, but a great history lesson. All teams are now sold for this year, but take time this winter to follow along for free on the website and maybe get involved next year.
#5 Virdon Sports Complex Update
Latest: shifting gears the current focus is on doing some infield rehab on the existing field at the Barnhouse. FYI, new dugouts are still in process at Optimist for the spring. If you have questions about the project or know potential donors large or small, email, call, or talk to Rob or Travis at the ballpark.
THANK YOU Website Visitors
On December 27th, 2017, we received the 332,000th hit on our mainpage. That's over 5000 hits per month since mid-year. Thanks!!

Call Rob with any questions on the 2017 season
417-833-8788 or work 417-833-8088