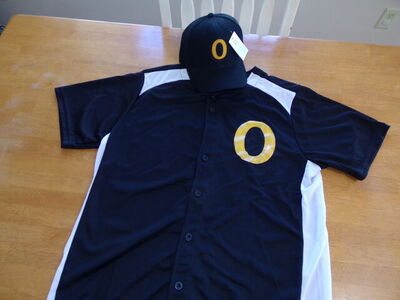 2019 Season Info.

#1 Draft Day
The draft is done. Players should get a call over the weekend to let them know their team for the summer. If you don't get a call by Sunday night, call or email and I will put you in touch with your coach. Once you know your team you can refer to the list below for pants colors of each team (remember you must supply the pants). Uniforms will be distributed on May 4th according to the schedule on the Spring schedule tab.

#
2 Sunset League
We will field three teams this year as we are already past enough guys for two teams. Keep in mind only players who played in the Summer Senior league as 18 or 19 year-olds are eligible to play in the Sunset league. Players who are 18 or 19 may buy in for the $100 fee to be on one of the Sunset teams. We have 3 or 4 openings for double-duty this year.
#3 Registration update 4/17
There is an outside chance we may add a player here or there after the draft, but will not exceed 12 players on any roster. Interested players should call or email for info or to get on our wait list in case of future vacancies.
#4 Summer Fees in 2019
Get in those Forms and FEES. Still have a boatload of both to collect and need to keep making payment to have uniforms ready on time and pay for the ballpark time. Players without forms or fees may not receive uniforms or be ineligible when the season starts.
#5 Uniforms
Uniform distribution is scheduled for May 4th at Johnny Mac's. Individual team times are listed on the Spring Schedule page. Remember players get a cap, jersey, and socks and are responsible for their own pants. Here are pants colors for each team...
the following teams where

WHITE

(

Angels

,

Mets

,

Astros

,

Phillies

,

Browns

, and

Cubs

)
the following teams where

GRAY

(

Braves

,

White Sox

,

Senators

,

Dodgers

)
the

Yankees

will wear pinstripe pants that you will buy directly from the league at a cost of $15 and I will have them at the uniform distribution.
#6
The Virdon Retro Fantasy League
Year three is in the books and will start up year four in October. Some teams will open up to new ownership and during the late summer and early fall I'll let interested folks know how to buy into our longest season that will fill your baseball fix all next winter.
#7 Virdon Sports Complex Update
We are thankful to Little Guys for switching to the dirt mound for the first time since 2015 at Optimist. Special thanks also to Coach Davidson who arranged the donation of concrete poured in the dugouts now at Optimist. Should have new benches in too by the season
. Also still looking at Hall of Fame dedications in the dugouts at Barnhouse for this year. If you have questions about the project or know potential donors large or small, email, call, or talk to Rob or Travis at the ballpark.
THANK YOU Website Visitors
On March 19th, 2019, we received the 400,000th hit on our mainpage. Thanks!!


Call Rob with any questions on the 2019 season
417-833-8788 or work 417-833-8088