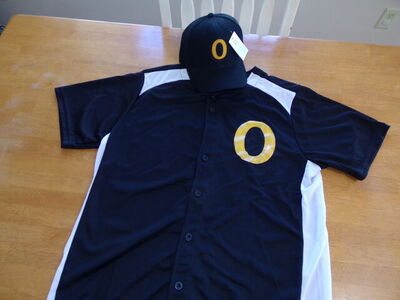 #1 Fall Wrap

Want to thank all the players, coaches, and families for another great fall season. Had really good balance this fall among the teams with plenty of close scores and unbelievably close standings in the Majors. Hope everyone has a good (mild) winter and hope to see all of you back in summer and/or fall 2019.

#2 November Photo Retrospective: "12 Years of Metro"

In November you can visit the site daily to see a new set of pictures on the main page showing action from Springfield Metro baseball's first twelve years. Some sets will have a theme and others will just be a fun look back at all the great seasons we've had, players we've seen, special guests, and places we've played.
#3 December Contest
In December, we will have our annual contest where players can submit a guess every day at our "mystery number" and save up to $155 on summer fees in 2019. There will be a special page on the contest and clues will come up four times in the month to guide you toward the right answer. Last year one family saved over $80.

#4 2019 Registration

Paperwork will go out in the mail to all returning players around the first of January. As per usual there will be a discount to register in January.
#5 Summer Fees in 2019

I have already warned some at the ballpark, but in 2019 we will have a mild bump in fees by $30. It will be the first time fees have gone up in 8 years and is going directly to the ballpark usage fees as we are doing so instead of starting to pay gate fees at individual games as was considered. There will continue to be a sponsorship option where you can shift part or all of your fees onto a local business and there will be bigger discounts for early registration and sibling and two league players.

#6
The Virdon Retro Fantasy League
Our annual fantasy league is viewable all winter and spring long on the VRFL S&S tab. Follow along and root for your favorite team, coach, or friend as they compete in our longest season that will take us right up until the start of the 2019 spring workouts.
#7 Virdon Sports Complex Update
We are thankful to Little Guys for switching to the dirt mound for the first time since 2015 at Optimist. Hopefully there will be progress made on the dugouts for next year and plans are in the works for infield rehab at Barnhouse. Also still looking at Hall of Fame dedications in the dugouts for next year. If you have questions about the project or know potential donors large or small, email, call, or talk to Rob or Travis at the ballpark.
THANK YOU Website Visitors
On September 1st, 2018, we received the 375,000th hit on our mainpage. That's 25,000 hits since the beginning of June. Thanks!!

Call Rob with any questions on the 2019 season
417-833-8788 or work 417-833-8088