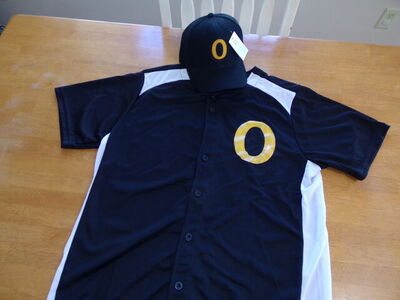 #1 Friday

The season ended with the best final game of any of the leagues. The Marlins pulled ahead early and then held on late over the Devil Rays 8-7. Congrats to coaches Davidson and Stokes and all the Marlins.
#2 Fall Registration

Pretty near closed for the five teams in the Majors, Seniors with still about 10 spots on the five teams. Keep the word out as you start school this week so that new players find out they have an option in the older league.
#3 Some basic fall info
Looking at doing orientation/meet the teams/uniform handout for fall ball on Saturday, Sept. 1st at Johnny Mac's on S. Glenstone. Games will likely start the following week on Wednesday in the Seniors and Friday night in the Majors. Will post schedule shortly. Will also list some info on team names and coaches too. We will once again have one retro weekend where we will play wood bats only (league will supply bats) and summer players can pull out an old summer uniform to wear for games that week.

#4 Your STUFF
If you leave something at the park, chances are I have it. See me at the park to claim your stuff.
#5 Sounds of Fall

When we're over at Barnhouse we'll continue to run the gambit of various styles and eras of music for the "enjoyment" of our fans.

#6
The Virdon Retro Fantasy League
Our third annual fantasy league is now around two months away and it looks like about five teams will be up for new owners. It runs for 22+ weeks during the winter and is not only a lot of fun, but a great history lesson. I will start looking for those new owners at the park this fall and more info on the coming season will be posted in September including the Hall of Fame player groups in the draft (cost is a $50 tax deductible donation to the Little Guys field fund).
#7 Virdon Sports Complex Update
Latest: shifting gears the current focus is on doing some infield rehab on the existing field at the Barnhouse. FYI, new dugouts are still in process at Optimist for the spring. If you have questions about the project or know potential donors large or small, email, call, or talk to Rob or Travis at the ballpark.
THANK YOU Website Visitors
On June 3rd, 2018, we received the 350,000th hit on our mainpage. That's 18,000 hits since the beginning of the year. Thanks!!

Call Rob with any questions on the 2018 season
417-833-8788 or work 417-833-8088