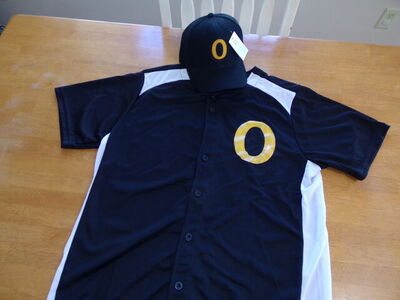 2019 Season Info.


#1 Game Summaries
Sunday the Timber Rattlers finished their suspended game with the Storm, winning 12-4 and setting up a rematch in the semis. In the first Senior semi, the River Monsters got ahead early and held off any small counters by the Dash on route to an 11-4 win and a place in the Senior final.
#2 Fall Schedule
Fall schedule posted. Game slots are two hours, we will try to get to 5 innings in games, but will curfew when necessary. Weather issues may have us looking at pushing or pulling games into the weekend if space is available. Keep watch on main page for updates.

#
3 20/20
Have now posted a preview of the 2020 season with team names, the new decades we'll be visiting, etc. Check it out and make sure other friends find out about the league during the school year. Also will have our retro weekend this fall where besides using wood bats, and allowing summer players to wear old uniforms, I will have previews of some of the new uniforms for 2020.
#4 Summer Fees in 2019
If you finished the summer not paid in full, you will not be allowed to sign up for any future seasons without being paid up.
#5 Uniforms
Fall players will receive a cap and jersey for their team. You can wear whatever you want on your lower half including the socks, and metal spikes are allowed in both leagues for the fall only.
#6
The Virdon Retro Fantasy League
The draft has started for our longest season that runs all winter long. Follow along on the VRFL tabs all off-season and root for your favorite team as nightly games run from Oct. 14th all the way until we are about ready to hit the fields again in 2020.
#7 Virdon Sports Complex Update
We are thankful to Little Guys for switching to the dirt mound for the first time since 2015 at Optimist. Special thanks also to Coach Davidson who arranged the donation of concrete poured in the dugouts now at Optimist. Thanks to the Bewley's for wood donated for new benches
. Also still looking at Hall of Fame dedications in the dugouts at Barnhouse at some time. If you have questions about the project or know potential donors large or small, email, call, or talk to Rob or Travis at the ballpark.
THANK YOU Website Visitors
On March 19th, 2019, we received the 400,000th hit on our mainpage. Thanks!!


Call Rob with any questions on the 2019 season
417-833-8788 or work 417-833-8088