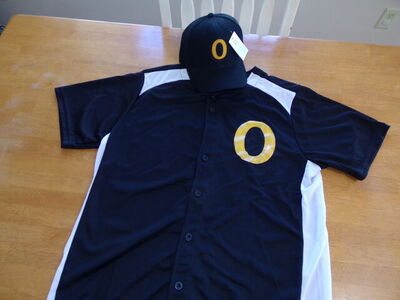 2019 Season Info.


#1 Fall Registration Update 8/16
Seniors are pretty much full, may add a 13th player to some teams but will not go to a sixth team. Majors will probably stay at four teams this fall and I can still take about 5 or 6 players.
#2 Fall Schedule
Will have a full fall schedule coming shortly, but for now we have our uniform handout/meet the teams on the Saturday of Labor Day (8/31) weekend and then start the game schedule just after the holiday.

#
3 20/20
Have now posted a preview of the 2020 season with team names, the new decades we'll be visiting, etc. Check it out and make sure other friends find out about the league during the school year. Also will have our retro weekend this fall where besides using wood bats, and allowing summer players to wear old uniforms, I will have previews of some of the new uniforms for 2020.
#4 Summer Fees in 2019
If you finished the summer not paid in full, you will not be allowed to sign up for any future seasons without being paid up.
#5 Uniforms
Fall players will receive a cap and jersey for their team. You can wear whatever you want on your lower half including the socks, and metal spikes are allowed in both leagues for the fall only.
#6
The Virdon Retro Fantasy League
Coming up in only a couple months it will be draft time for our longest season that runs all winter long. Some teams will come up for new owners and it is only a $50 tax deductible donation to play. You also can win a nice prize package that includes a couple custom made bats, a championship plaque, and more goodies. Ask about it at the ballpark if you are interested in participating and supporting the field maintenance.
#7 Virdon Sports Complex Update
We are thankful to Little Guys for switching to the dirt mound for the first time since 2015 at Optimist. Special thanks also to Coach Davidson who arranged the donation of concrete poured in the dugouts now at Optimist. Thanks to the Bewley's for wood donated for new benches
. Also still looking at Hall of Fame dedications in the dugouts at Barnhouse at some time. If you have questions about the project or know potential donors large or small, email, call, or talk to Rob or Travis at the ballpark.
THANK YOU Website Visitors
On March 19th, 2019, we received the 400,000th hit on our mainpage. Thanks!!


Call Rob with any questions on the 2019 season
417-833-8788 or work 417-833-8088