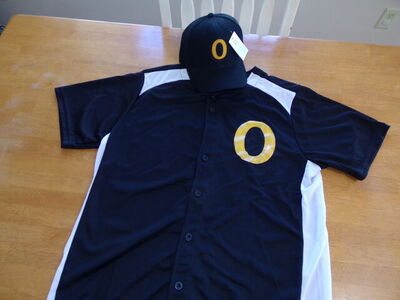 2020 Season Info.

#1 Week two

Friday the Majors were back in action as a slow moving first game saw the Shorebirds get their first win. In the nightcap, the Sod Poodles took early control of the division with their third win in a row. Saturday the Banners pitched their way to a second win in the Majors. In the Seniors, the Raspas rallied to barely leapfrog the Hops, and the Redhawks soared to a shutout in the night game. Sunday the Senators rallied for their third win in a row and the Redhawks remained undefeated setting up a showdown between the two next week.

#2 Fall forms and fees
Still need forms on a few new players and a whole bunch of fees still need to be turned in, please get them in asap.
#3 Fall schedule info
Schedule includes games on Friday only in the Majors since we want to keep older players off days of high school football. These are days we get to use Barnhouse though so Majors get a little bonus. May move some Saturday and Sunday games to Barnhouse too, but for now have planned them at Optimist until we find out weekly availability.
#4 Fall uniforms & equipment

As usual we will have catcher's equipment and helmets at all games. Remember you can use metal bats in the fall except for the retro week when I will bring the wood bats out and also have previews of 2021 summer uniforms. That week summer players can also wear any summer uniform they have as an alternate if it still fits. Players will be getting some nice uniforms this fall, easily the best set we've had. All are a fake full button look and all the caps come direct from Minor league baseball and are new teams or at least new styles versus any we've used before. You can wear any baseball pants and socks you want. Remember too that you can NOT wear Metal spikes in the Majors division.

#4 Season advice regarding contact

First, anyone concerned about contact issues is encouraged to purchase individual batting helmets, batting gloves, or bats to avoid too much sharing. I will continue to supply league helmets, bats, and catcher's equipment as is necessary for safety and gameplay, but more individually owned equipment will provide extra protection for anyone who is worried. Also, players will be allowed to use facemasks if they want and we recommend something like a tube scarf often worn by skateboarders/cyclists that can be pulled up or down from the neck when in closer confines. This is not mandatory but certainly something people can do who would like to. Since most of the fall season will be at Optimist, parents are encouraged to bring chairs so we are not as concentrated in the bleachers. There is more room to spread out in the stands at the Barnhouse so less to worry about there.

#5 Bats

Remember in the fall you can use metal bats but we will have one retro weekend when I will pull out the wood bats for use and allow players to wear summer uniforms from any past year. Also will have previews of 2021 summer uniforms.

#6 Trivia

May still do some giveaways in the fall, but our primary trivia pages are shut down until next spring/summer.
#7 The Virdon Retro Fantasy League
It will be season #5 starting in October and will be contacting last year's owners to see if they are all coming back. New owners can buy into any openings for $50 and partake in our longest season. If you are interested in participating this year, read the VRFL R&R page for details or talk to me at the park. You can win a nice prize package and feed your baseball fix all winter long.
THANK YOU Website Visitors
On Dec 5th, 2019, we received the 450,000th hit on our mainpage. That's 50,000 hits in less than nine months. Thanks!!
Call Rob with any questions on the 2020 or 2021 seasons
417-833-8788 or work 417-833-8088