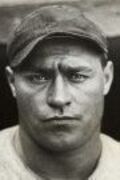 Remembering History
*
sponsored by the Kansas City Baseball Historical Society, the St. Louis Browns Historical Society,

& Play it Again Sports
As a companion piece to Romano's Bullpen, Marie Smith will give us info on players from some of our teams of the 1940's and 1980's as well as stadiums and baseball events of the eras. Check in twice each week, learn and remember, and if you are picked out at the park and answer correctly you may win a nice prize.
Harold Baines
Right Fielder and Designated Hitter for the White Sox, Orioles, Rangers, Athletics, and Indians. Amassed 1628 Rbis in his career and 2830 hits. Batted over .300 eight times and hit .324 career in the post-season. A great clutch hitter, his #3 is retired by the White Sox and he was elected to the Hall of Fame this past winter and will be enshrined this summer.

**How it works:
About twice each week info will be posted on a player, a ballpark, or an event. Players will be randomly asked a question on the page at the park and if they answer correctly they win a small prize (giftcards, old baseball cards, etc.)
So stay up on your history.